About
The Actuation Zone Radio Show
Join host, Brett Clay, as he discusses business trends and today's hot issues with thought-leaders—authors, analysts, scholars, journalists, and practitioners—who are not just adapting, but are creating and exploiting new opportunities, by leading change.
While the Actuation Zone explores a wide range of topics including leadership, management, sales, and professional development, the underlying theme is "putting change into motion". Every guest answers the following questions:
What is changing in your perspective?
Can you share your expertise with the audience?
What changes are you actuating? and How?
What changes do you recommend the audience make to grow their businesses or improve their lives?
Change is unavoidable. Whether it's change in the marketplace, the corporate world, or the minds of the public, Brett and his guests are here to discuss what is changing, the opportunities created by those changes, and how to capture those opportunities—enabling you to motivate stakeholders, grow your business, and achieve your goals.
Listen to host, Brett Clay, describe what The Actuation Zone is about. Click here
___________________________________________
The Host—Brett Clay
Brett Clay is the founder and CEO of Change Leadership Group, bringing 20 years of sales and marketing experience, most recently with Microsoft Corporation.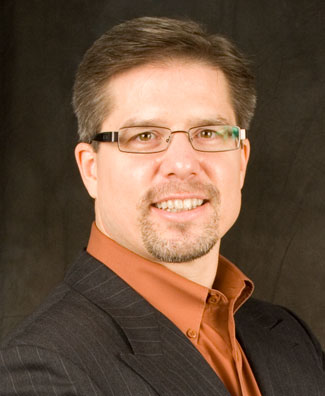 He is the author of Selling Change: 101+ Secrets for Growing Sales By Leading Change. It builds on his first book, Forceful Selling: How You Can Achieve Explosive Growth by Harnessing the Forces of Change , which is a study in the psychology of change and the forces that drive it.
Brett is known as an enthusiastic, passionate, and achievement-oriented leader with a keen focus on bringing real value to the customer.


He is a veteran of 20 years in international sales and marketing management, including broad industry experience ranging from electronics, to software, to the communications industry. Most recently he was a group product manager at Microsoft Corporation where he launched a new system integrator channel for the company's unified communications products. Brett was also a group product manager in Microsoft Consulting Services where he developed standardized professional services engagements. Prior to Microsoft, he held a number of executive positions as vice president of sales, business development, and marketing in Silicon Valley high-technology companies.
Brett holds a Masters degree in Business Administration and a Bachelor of Science degree in Electrical Engineering. He is also a certified Project Management Professional (PMP®).
________________________________________________________________
Book Brett Clay to Speak at Your Next Meeting
Lead Change, Grow Sales, Achieve Your Goals!
In a world of hyper-competition and extreme pricing pressures, Brett Clay shows salespeople and executives how to achieve explosive growth using the Five Disciplines of the Change Leadership Framework®.
Presentation Themes:
Growing Sales by Leading Change
Accelerating Business Performance
Creating and Delivering High Value to Customers
Forceful Living and Fulfillment
Brett Clay's passion for improving business performance and achieving a fulfilling life through change leadership will inspire your audience and spur them to action. Clay says, "I guarantee that when you take a change-centric view and learn to harness the forces of change, you will experience explosive growth, both in your sales and in your life."
"Change is as fundamental for growth as oxygen, water, and sunlight." – Brett Clay
Brett Clay is no stranger to change. A native of the Colorado, he studied electrical engineering in Mexico. After graduating from Colorado State University he dove into the hyper-fast innovation of Silicon Valley. Then, while in business school tried to start a computer superstore chain in Mexico. In the early 2000's his sales specialty was "globalized" to Asia, so he restarted his career with a move to Microsoft. He is currently hedging his bets in the global economy by learning Mandarin. Bian cheng hao! (change for the better)
The source of Brett Clay's passion for change and business performance is this question:
In a flat world where buyers have access to the best solutions at the best prices from all over the world, how can businesses compete?
It is this question that sales executive Brett Clay has been confronting andliving since he began his career as a product marketing engineer selling computer chips into Taiwan, South Korea, and Singapore 20 years ago. Over the years, he has also marketed and sold computer software, supercomputers, telecommunications equipment, and professional services. Through these high-ticket sales and as a student of Barry Posner, author of The Leadership Challenge, at the Leavey School of Business he developed a deep passion for business value and leadership. After many years of managing and mentoring marketing and sales people, and studying the psychology of change, he developed the trademark Change Leadership Framework(R), which serves as the foundation for the Change Leadership Group.
His book, Forceful Selling, is a study in the psychology of change and the forces that drive it. His book, Selling Change, contains 101 secrets for growing sales by leading change.
Brett Clay will inspire and energize your team to lead change and grow sales.